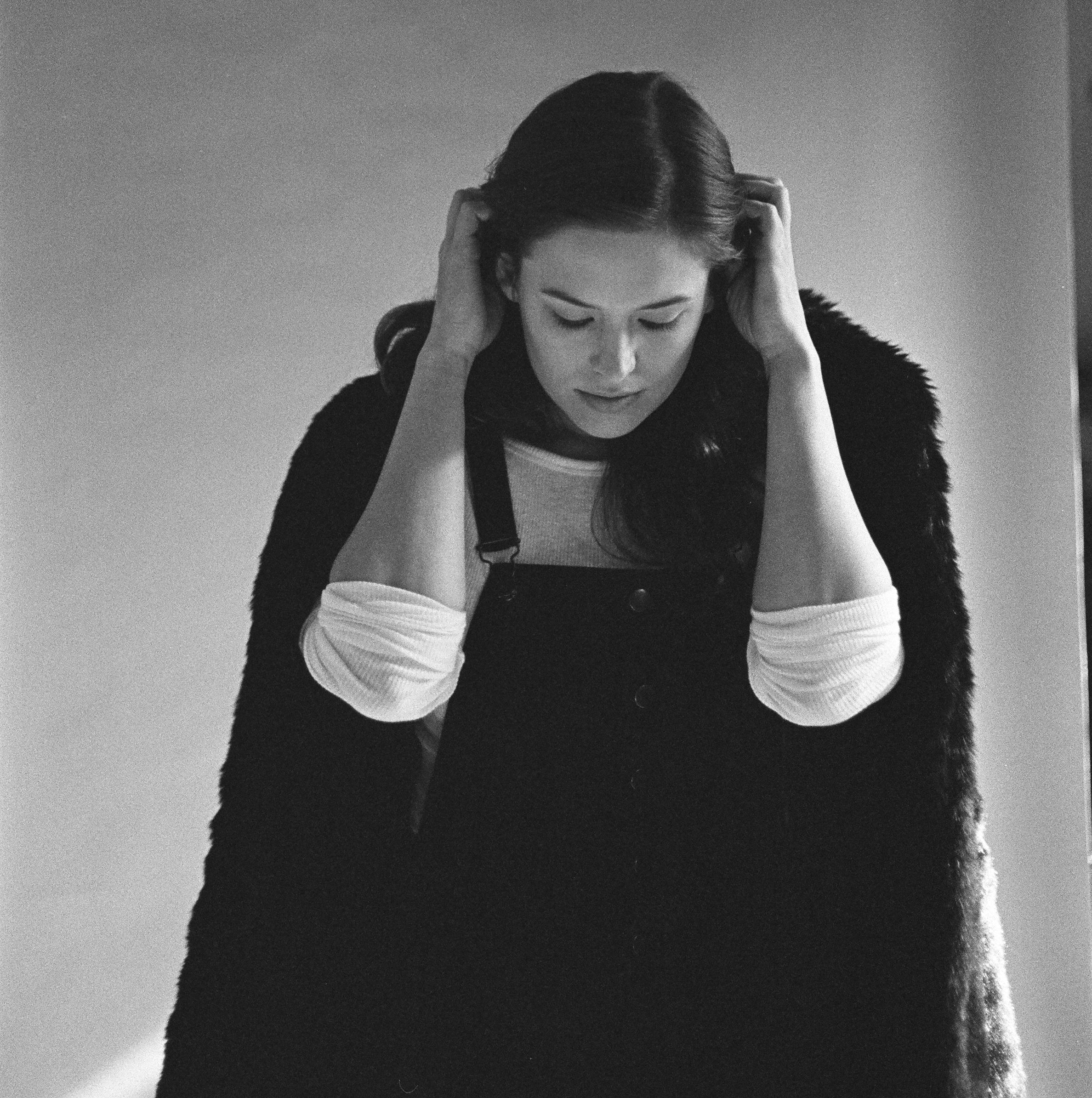 ABOUT
NYC-based indie pop artist Birch, the moniker for musician and producer Michelle Birsky, produces music that passionately deconstructs societal norms. Coupled with an extensive knowledge of music production and live instrumentation, Birch's sound puts a synth-driven twist on tracks reminiscent of Bon Iver and St. Vincent.
Deriving from a small town in Connecticut, Birch kept her songwriting to herself for the majority of her life. Playing guitar comfortably alone in her bedroom, not performing in front of a crowd until furthering her studies at Kenyon College of Ohio. After immersing herself in music theory and composition studies, Birch learned to let her songs bleed into each other while incorporating core themes that run throughout; sparking her love for writing concept albums.
Birch has been releasing music and making waves in the Brooklyn scene for a few years now. Incredibly motivated by raising the female voice in society, Birch brands her music as feminist synth-pop. Female empowerment and gender equality are two causes very important to Birch. She often participates in marches, donates to Planned Parenthood, and strives to use her platform to make a difference.
Allowing the word's events to inspire and motivate her creatively, Birch is not afraid to use her voice in a positive, impactful way. Her debut record, femme.one, premiered on April 5, 2019.
PRESS
"Spelling Lesson"'s politics are a kind of sneak attack… Birch's voice is sweet and pure, but the content of her lyrics is a story that will resonate with horrifying familiarity for women everywhere." - The Line of Best Fit

"Glossed with femme ager and crafty, savant harmony, "Spelling Lessons" morphs the stereotypical gender prejudice into a lush analytical narrative." - Aupium

"She wraps her arms around other women… as a reminder to cherish the soul buried beneath flesh and bone ⏤ and the male gaze." - B Sides & Badlands

"Listening to "Labor Fruit" feels like one insanely gratifying deep breath." - The Wild Honey Pie

"Others evolve and transform themselves into something extraordinary, which is what Michelle Birsky has done with her project Birch." - The Revue

"femme.two has a weight that's personal as well as political." - The Line of Best Fit

"Step into the future of feminism with Birch's femme.two" - Atwood Magazine

"You need this 4-track EP in your life." - The 405

"If reading political comments on your feed has your head ready to explode, then this tune is one you need to listen to... Also bonus, Birch tackles topics from technology to women's history and gender equality, you know, all the important stuff." - Galore Magazine

"Birch explores societal issues and the concerns of our generation in a rounded atmospheric cloud of swirly tempos that provide a space for feeling, reflecting and dancing." - Ladygunn

"Birsky and her band shows admirable range, but at the same time there's a keen focus on songwriting quality that maintains a sense of consistency amidst all the variety." - Pop Matters

"Birch has a bright future ahead of them and we can't wait to see what they're up to next." - Pancakes and Whiskey

"She attempts to find meaning in the chaos; to find answers to questions people are too afraid to ask. That, and the fact that her song will be on repeat in your head for days, is why this girl is going far." - The Lala